Nowadays, 'national parks' are, ironically, the only places we can go to find anything remotely approaching wilderness.
There are currently eleven national parks in England and Wales established under the 1949 National Parks and Access to the Countryside Act.
In 1872 the world's first national park, Yellowstone, in the United States, was established. It was dubbed "America's Eden" - but the resident Indian tribes were cleansed from it first - they didn't fit in with an idea of wilderness which didn't include people. And yet its very characteristics that led John Muir and Ansel Adams to call it Eden were due to regular fire-clearances by the Ahwahneechee Indians.
Banff National Park, created in 1885 as Hot Springs Reservation, became the first national park in Canada. In 1916, the National Park Service was established to administer the national parks in the United States, where there are now about 5,000 state parks and 50 national parks.
Let's savour this quote from parks pioneer Frederick Law Olmsted, who campaigned for National Parks like Yellowstone:
".. unless means are taken by government to withhold them from the grasp of individuals, all places favourable in scenery to recreation of the mind and body, will be closed against the great body of the people ... to simply preserve them as monopoly by individuals."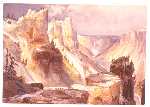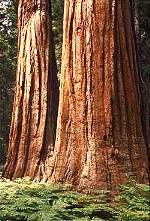 Top: 19th century painting of Moran Canyon, Yellowstone Park. Above: Sequoia and Kings Canyon National Parks, California.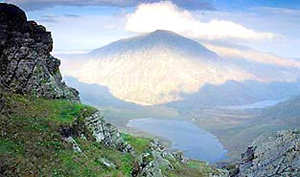 Above: Snowdonia National Park. Below: The Rockies in Jasper and Banff National Parks, Canada.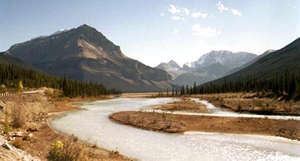 More info - about UK National Parks
The Council for National Parks
--> home