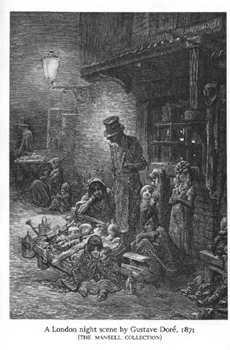 Then ... and now: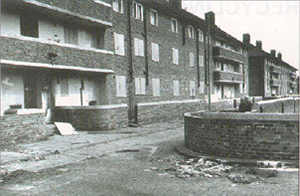 "People are born nature's children, yet cities, our principal habitats, are highly unnatural assemblies of brick, concrete and steel. All cities have grown out of a natural landscape - habitats for a huge variety of life."
- Herbert Girardet, The Gaia Atlas of Cities
Back at the beginning of the 19th century, Britain's new cities, spawned by the Industrial Revolution, seemed like Hell on earth to a poet such as William Blake.
Common people had been forced off the land with little choice than to live in slums, often working all their waking hours in factories. Water supply and drainage were inadequate and rents and prices high. The private 'pleasure' parks were beyond the poor's reach and closed on Sundays.
Sustainable survival skills were being forgotten, and agricultural land grabbed by the rich. Although this is history to us, it is a process that's still continuing over much of the world.
To begin with, cities and towns grew in an unplanned fashion - local government was a novel concept. There was therefore no incentive for anyone to create a park.
Only during the late nineteenth century did town planning as such come to be seen as a social necessity.
Parks as a weapon
So bad were conditions in the cities that in 1832 J. S. Mill, and Jeremy Bentham were alarmed enough to warn that public parks should be established in them as a prime weapon in the new urban war against social evils, potential revolution and the threat to private property.
In 1833, the Select Committee on Public Works produced the first report to declare how much public parks were needed, to bring the benefits of exercise, health, a civilising influence and meeting places.
In this context, parks became civic status symbols — again, a measure of the perceived importance of nature in towns.
Urban development now covers over 18% of the UK, and urban decline has once again provoked a new interest in greenspace as a panacea.
--> Victorian parks
--> home
To commission work of this nature, contact David Thorpe.
back to About David
© David Thorpe 2006 All Rights Reserved