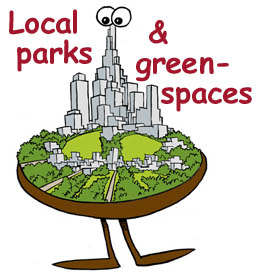 Local parks or green spaces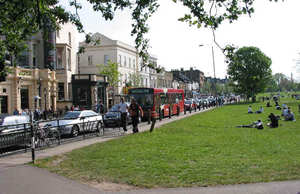 The cities kept expanding. So the Open Spaces Movement at the end of the 19th century campaigned to keep natural spaces on their edges.
It was seen as vital in order to provide fresh air, places for young people to get exercise, facilities for activities and sports zones.
Many of these now form 'green belts' and commons around our cities, such as Hampstead, Barnes, Clapham, Wandsworth (right), Wimbledon and Blackheath in London. These and many smaller islands of nature, help satisfy the 'five minute rule' for proximity and usage.
--> green deserts
--> home
To commission work of this nature, contact David Thorpe.
back to About David
© David Thorpe 2006 All Rights Reserved